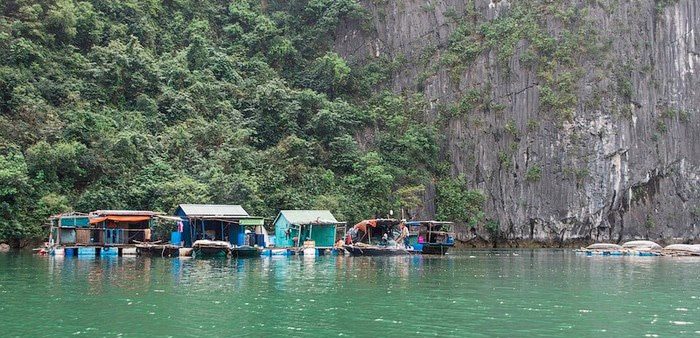 Viet Hai fishing village is located on Cat Ba Island, Cat Hai District, Hai Phong Province. It's included in the area of Cat Ba National Park. Viet Hai fishing village is surrounded by mountains.
Thus, it takes much time of tourists to reach the village. Viet Hai fishing village has around 80 households. All the villagers are the original residents of Halong Bay as their ancestors had lived there since hundreds of years ago. The locals mainly live on fishing, farming and breeding.
In the near future, Viet Hai fishing village is being developed with the direction of eco-tourism and cultural tourism. The infrastructure and services at the village are ungraded to welcome both Vietnamese and foreign tourists come to visit. At the village, tourists will have chance to experience the true fishing culture of Halong bay.